Antény / Antenna array
Download > Project Sulaco 1:430
15.04.2011
Dnes je pro aktualizaci připravena asi nejobsáhlejší skupina sulaca, a to Skupina 03- Antény. S touto skupinou se završují práce na přední části lodi a ta tím dostane ten správný tvar. Máme toho dost, tak se do toho hned pustíme. Na to jak je 14ti denní cyklus aktualizací relativně dlouhý a vyhovující převážně stavitelům modelu, Já jsem zjistil, že nic nestíhám. Příčin je celá řada: jsem administrátorem 3 webových stránek a angažuju se v motor-sportu. Ani ve snu jsem netušil, že mě to vezme takovou část volného času, proto aktualizace sotva stíhám. Proto si dnes dovolím výjimku z pravidla. Jelikož skupina 03 je tak obsáhlá , tak příští aktualizace bude až za měsíc. Vám to dá čas tuto skupinu postavit a mě to dá čas se trochu srovnat. Hodně práce je ještě přede mnou. Některé skupiny nejsou ani otexturované, hodně jich je bez očíslování a návodu,proto je aktualizace dalších částí ještě obtížnější. Nyní už zpět ke slíbené a dlouho očekávané Skupině 03 - Antény.
There is a huge group of parts prepared for today´s update. It is Sulaco´s Antenna Array - Group 03. With this group the work on the frontal section of the ship is finished. Sulaco is starting to take shape this now. We have lots of things to discuss, so lets' start. The fourteen days cycle fits perfectly for paper-builder, but I´ve realized that it didn´t fit for me last month. There are multiple reasons: I am an administrator of 3 other web pages and making lots of things in local motorsport community. I don´t realized that this activity takes me a huge amount of time. That´s why, the last few updates were harder than ever for me. So, in the light of that fact I´ll make an exception from the rule. Next update will be after a month. It gives time for you (builders) to build the group 03 and it gives the same time for me to correct my activities.
Lots of work is in front of me. Lots of groups doesn´t have a texture, part numbers and plans, that´s why, each next update is harder than the previous one. And now, back to promised and long awaited Group 03 - Antenna array.



Pro lepší představu jsem pro vás připavil galerii renderovaných obrázků jednotlivých antén, celků a celé skupiny. Doufám, že vám to pomůže s umístěním jednotlivých antén na svá místa. Upozornění: Textury na renderovaném 3d modelu nejsou 100% totožné s papírovým modelem.
For better imagination I´ve prepared a rendered gallery of separate antennas, units and final group. I hope that this will help you with placing each antenna to its specific place. Note: the texture on the rendered 3d model is not 100% accurate to the paper model.

Galerie renderů / Renders gallery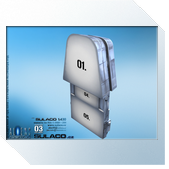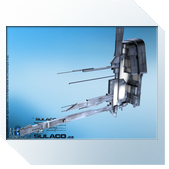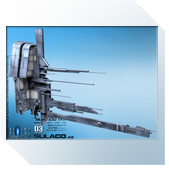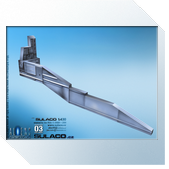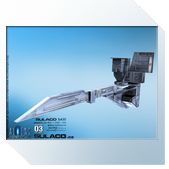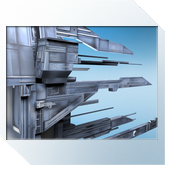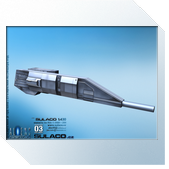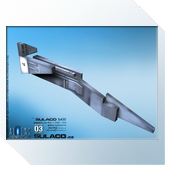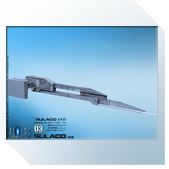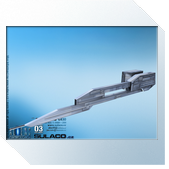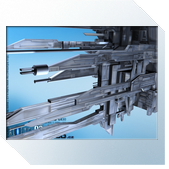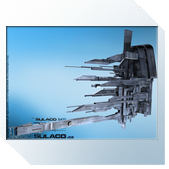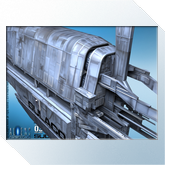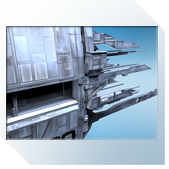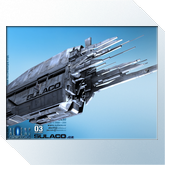 Následující video vám ukáže komplexnost celé příďové sekce Sulaca a proces přidávání jednotlivých skupin. Tak si ho užijte (bez zvuku)
This video show you the complexity of the frontal section of the Sulaco and the way of the building process…Enjoy. (No sound)

Video složení dosavadních skupin / Assemble video of released groups

A již notoricky známé rozdělení do PDF souborů:
Well notoriously known separation into specific (ship) PDF files.

Skupina s Anténama je nejobsáhlejší s nejvíce díly z celé slepovačky. Stupeň obtížnosti šplhá tentokráte nahoru. Díky vysokému počtu dílů, malých dílů a kulatých dílů jsou čtyři hvězdy z 5ti opodstatněné. Celá skupina má 142 značených dílů rozložených na 12ti listech spolu s 5 stránkami návodů.
The antenna array itself is the hugest and "most parts in one place"- Group ever. Level of laboriousness is really hard this time. There are lots of small parts, rounded parts and high number of parts. Four stars of five are valid in this case. Whole group has 142 parts on 12 sheets with 5 sheets of the building diagrams.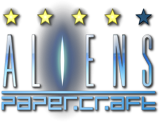 Slepená přední část vypadá jako v tomto 360° videu a obrázcích a reprezentuje asi 40% lodi.
The final finished frontal section look like this 360° rotating vid & pics, and represents 40% of the whole ship approx